The Barntumörbanken Symposium 2022 will take place on 1-2 December 2022 in the Erling Persson Hall, located at Aula Medica, Karolinska Institutet.
The auditorium is equipped with flip-up writing desks at every seat. There are electrical outlets. 
The registration desk will be open on 1 December at 11:00-12:30 and on 2 December at 08:30-09:00.
An unmanned wardrobe will be open during the whole symposium. Please be aware that the organisers and Karolinska Institutet are not liable for damages and/or losses of any belongings stored in the wardrobe. We kindly recommend you leave your luggage at your hotel.
Visiting address: Karolinska Institutet, Aula Medica, Nobels väg 6, 171 65 Solna
More information about Aula Medica please visit:
https://ki.se/en/about/meetings-in-aula-medica-and-biomedicum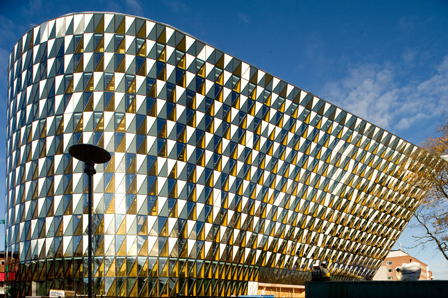 5 Sep 2022
Abstract submission opens
14 Nov 2022
Extended deadline abstract submission
21 Nov 2022
Notification of acceptance
22 Nov 2022
Registration closes
1-2 Dec 2022
Barntumörbanken Symposium